I guess most of you out there heard about Marie France before huh? Today I hopped to their website to read about their success story and saw this >>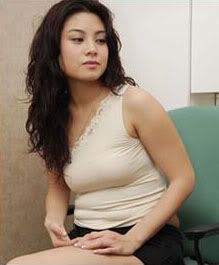 Bernice Liu~!!!
When I saw this picture, I am like :
" Whoa~!! She used to be so fat one ar??"
.
.
.
.
Anyways, after 2 months using Marie France's professional treatment, She loss 5kg~!!
Click HERE to read the whole article..
And now she is like this >>

Whoa whoa whoa~!!! I wanna be as thin as her ler~!! But, should I really go Marie France?? I heard people outside saying that Marie France very expensive one wor...How ar?? Who wanna sponsor me?? hahahaha....XD And most importantly, does it really works?? If it does...I will think about it lor~!! Like seriously, who doesn't want to be thin??