As the title said, we celebrated Ling's birthday at Zoo Negara because that is what she wants!! And I told her I will do whatever you want me to do on her birthday so we accompany her to the Zoo and went to SPCA after that but it is closed. And after dinner we went for a movie~
To cut it short I will just let the pictures do the talking...yeah, as usual. XD
Some pictures of the animals~
WOW. This is a HUGE turtle I tell you!!! Don't know how many years have it been alive~ =.="
Pinkish flamingo~ I likey!!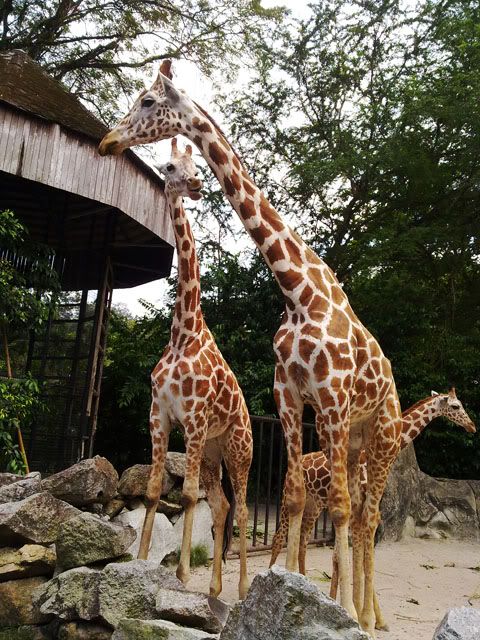 Giraffe~!! They look adorable~ Don't you think so?
A picture of me and my boy~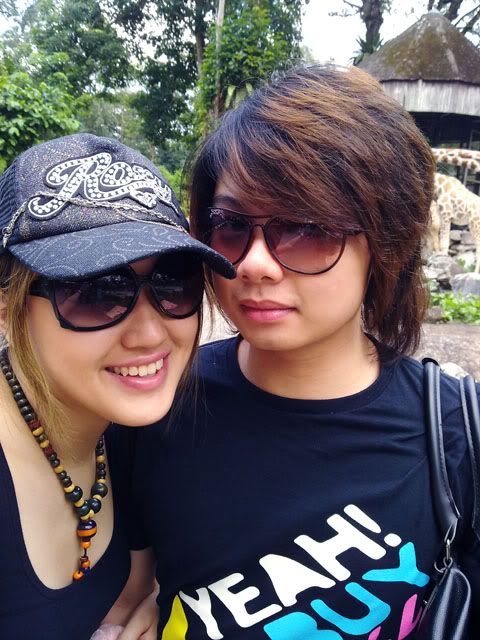 Don't know why my mouth looks so HUGE in this picture!!
The gangsters~XD
The lovely couple~ Thierry's holding my pink bottle~ LOL!!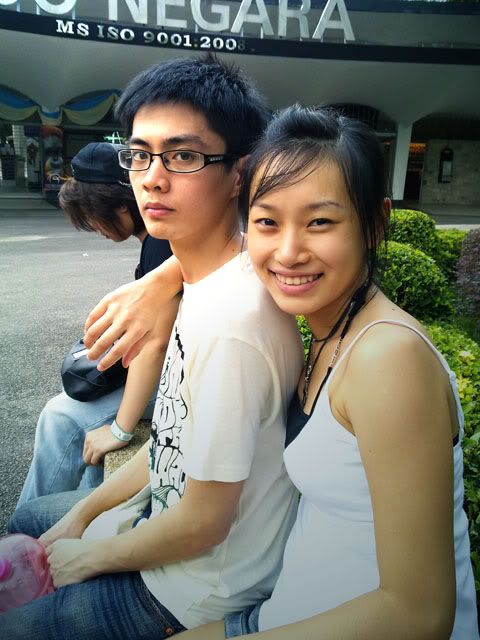 Why lah Thierry always act cool one!! But he's still holding my bottle! Thank you Thierry!! XD
Another picture of the 2 of us....=)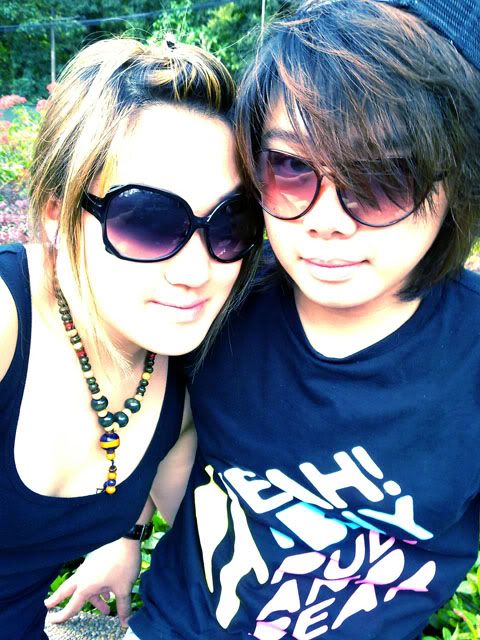 Love this picture!!
I took quite a lot of pictures of darlie using my N97~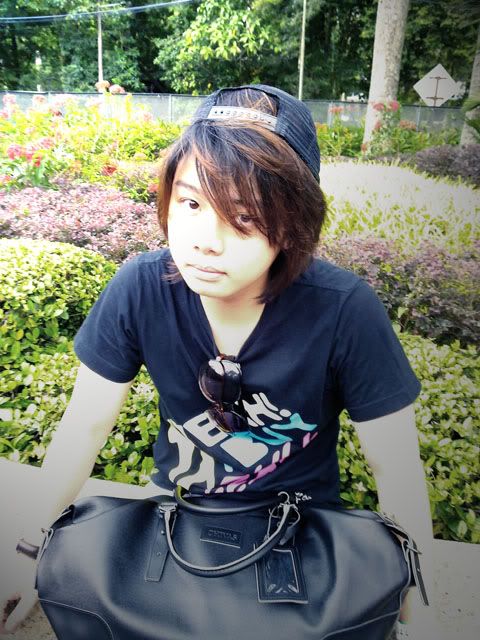 Love the effects of this picture!! I PS-ed one okay? hehehe...
Emo-ing....
Let's ZOOM in~
=)
And lastly, a picture of Ling holding her birthday cake at the car park of our condominium! It was suppose to be a surprise but failed!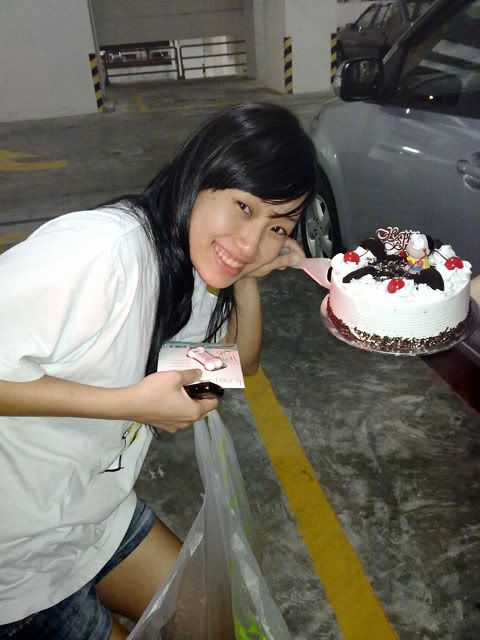 Whatever it is, hope you enjoy your 22nd birthday with us and sad to say this will be the last birthday we are celebrating with you (unless I go and find you at Birmingham which I will one day!!) so hope you did enjoyed yourself and do note that all of us love you a lot!! Especially ME!! =) I think Imma gonna cry a lot when you leave us......T.T
So from now onwards, I will treasure each and every moment being with you!! But you know what? Sometimes I really wish you don't get the scholarship or the University don't want you loh!! So that you can be nearer to us mah!! Sorry for being selfish but I really hope you won't leave us lo.....T_T Typing this already makes me wanna cry!!
Enough already!! Hate you loh!! How can you leave us alone here?? Really enough already! I wanna sleep already!! nitez people~^^