Have been really busy recently. Working everyday from morning till night and sometimes after work I still got performance so it's really tiring. Performance usually starts at 9pm till 1am. And the next morning have to wake up at 9am and prepare for work. I can't take it anymore. My body is crying....
This morning I woke up and had a massive soar throat. Every time I swallow the saliva my throat hurts. Can I just stop all these right now? I hate working as a full time staff!! I hate teaching!! I hate waking up so early everyday!! But no matter how much I hate all these, I still have to do it!! T__T
But there is a good news!! This morning I received a message from Ms Junie Lian asking if I am interested to perform in cruises. It is gonna be fun isn't it? And I heard the pay is quite high too. I am so excited about life after my internship. But of course I am gonna miss all my colleagues here. Have been thinking a lot should I continue teaching in Bentley Music Academy lately. But after a long thought, I guess I will just stop working here. I want to explore the outside world a bit. Maybe go work and travel overseas, perform in cruises and etc. I also wanna spend more time with my friends and family members. Visit my grandmother, great grandmother in Ipoh, and also go travel around with friends. Awww~ There are so many things that I want to do and haven't got the time to do yet.
I'm really glad that I have finally made up my mind. =)
Anyways, here are some pictures of me performing at Santini Italian Restaurant at Tropicana City last week and my parents and their friends come and visit me. =)
Thank you all for coming...Love you guys so much!! <3>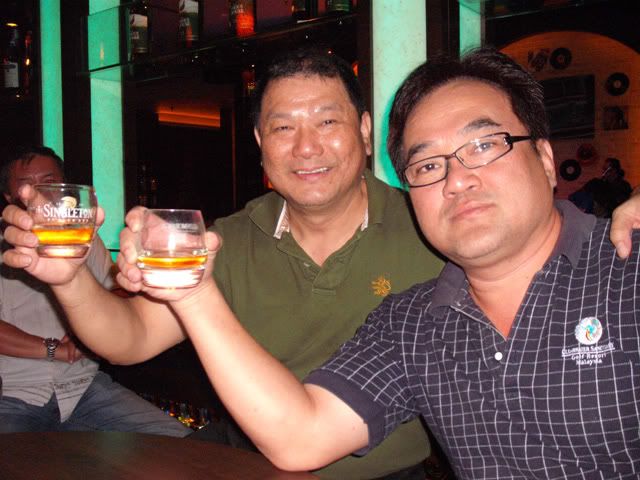 Both daddys...XD
Performing with them is so FUN!!
And this picture below is Ah seng singing a cantonese song!! I laugh my ass off because he changed all the lyrics!! Hahahaha...
At the end of the day, I figure out I love performing more than teaching. So yeah, I am really excited about life after my internship!! Bring it on, babeyy~~
Have a good day peeps.
xoxo